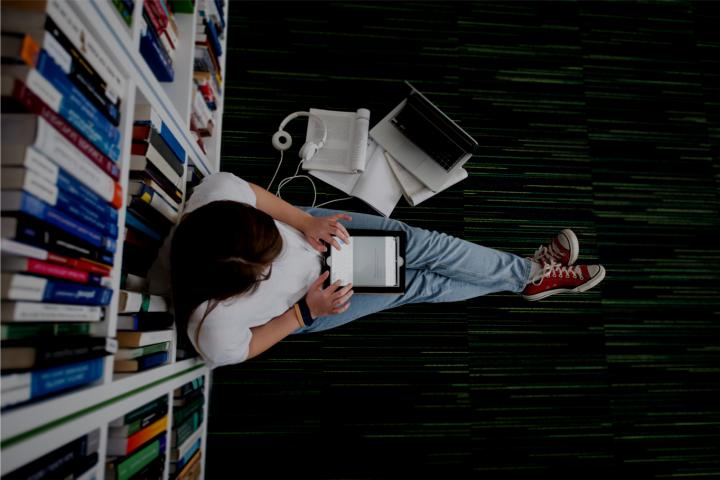 Ensuring that you receive a fair mark for your assessment is as important to us as it is to you. For this reason, we have a robust system of examiner recruitment, training, marking, quality checking and adjustment where appropriate, so that marking is of a high standard, consistent and error-free, whichever marker assesses your work
Before you get your results
Firstly, examiners are recruited based on holding relevant qualifications and strong experience in the subject(s) they will be marking. Ahead of live marking for each session, they are involved with, all markers will attend a training (standardisation) meeting with the Chief Examiner who has set the assessment.  During standardisation the marker team for a unit discuss and agree on the approach to marking, looking at a sample of learner's work to take into consideration non-typical learner responses. This process ensures that markers follow ABE's positive marking ethos. Following this meeting, each marker's standard of marking is checked by the Chief Examiner before they are allowed to continue marking the scripts they have been allocated.
During the marking period, the Chief Examiner takes a second sample to check that the agreed standards have been maintained, and if they have not, then adjustments (marker moderation) may be made. In the unlikely event that a standard is very inconsistent, then the whole of that marker's allocation will be re-marked by another marker who has attended the standardisation meeting or the Subject Examiner.
In addition to checks made by the Chief Examiner for each unit, the programme leaders (and level verifiers for the Business Management stream) make checks across each level of the qualification to ensure that units at any one level are being marked to a consistent standard. As qualification levels are nationally and internationally recognised, it is important that ABE marks to the standard expected of these levels. Should there be any concerns about the marking of one unit relative to another, then recommendations will be made to the Assessment Board for changes to achieve parity across a level (unit moderation). It should be noted that these sorts of changes are very unusual and made by exception rather than routinely.
The results that get published are the final grades once any moderation changes have been applied.
After your results are published
Shortly after results are published we upload examiners' reports to the portal.  These give a general summary of candidate performance against each question and are a useful insight into how marks are lost or gained.
ABE offers learners the option of applying for an 'Enquiries about Results' (EARs). This can be a popular option for learners who have missed a grade boundary by one mark or if they would like some individualised feedback to identify areas where they can improve their performance for future sessions. During the EAR process, the assessment is re-marked by the unit Examiner and this marking is then reviewed by the unit Chief Examiner. The Examiner and Chief Examiner discuss the re-mark and create a report to explain why some marks have been awarded and others have not.  Our Examiners are qualified and experienced to a high level and follow academically robust regulator-approved processes, because of this the EAR mark can be taken as final and cannot be challenged on the basis of academic judgement.   You can find more details about the Enquiry About Results and Appeals process in the documentation in the forms and policies section of the members portal.