ABE Endorsed
Your independent verification of quality 
Image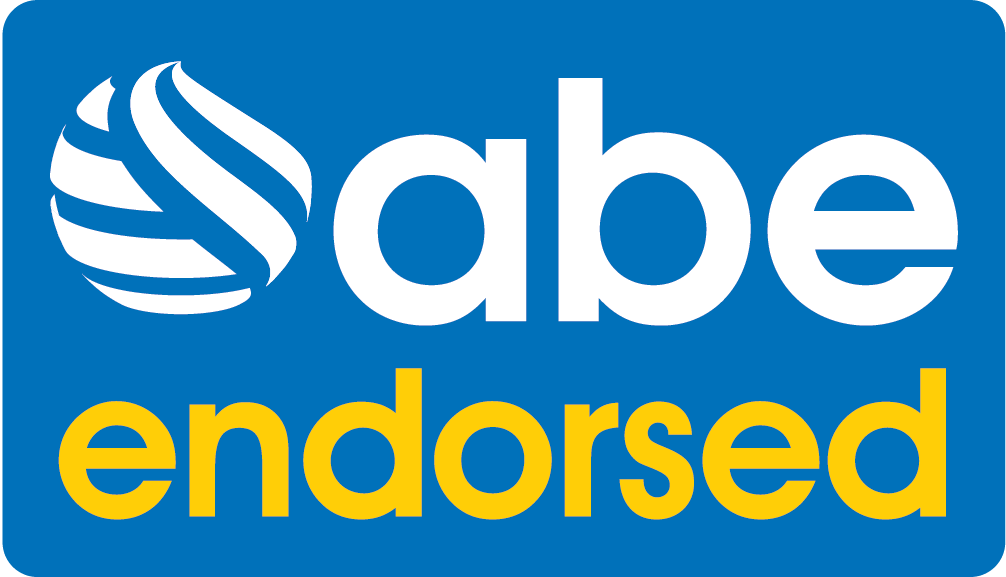 ABE Endorsed is for providers of high-quality training or centre-devised programmes.  Endorsement by ABE confirms that your course has been independently verified as being of a high standard, meeting the needs of participants and having robust quality assurance.
Benefits of ABE Endorsed
For learning providers:
It adds value and marketability to your programme - your course has been endorsed by an internationally renowned specialist in business education
Your programme will stand out from those offered by non-Endorsed competitors
You can demonstrate your organisation's commitment to providing good quality teaching
ABE Endorsed takes the hassle out of evidencing your learners' achievements - we administer the certification process for successful participants
For learners:
They have confidence that the programme is credible and has high standards
They have verification that the programme has been designed at the right level, meets its intended outcomes and its assessment methods are robust, secure and appropriate
On successful completion they gain ABE Endorsed certificate evidencing their learning - it features our branding and, as a  global leader in business education, this adds permanent value to their learning
To discuss your specific requirements in more depth complete our enquiry form
How ABE Endorsed works
Our professional quality assurance team will assess your programme against our quality control measures.  Once each objective has been evidenced, we will conduct an on-site visit to complete our review.  On successful completion of this process, your programme will be granted ABE Endorsed status.
Getting your programme ABE Endorsed
Step 1
Use the contact form below and we will come back to you to discuss your requirements.  We will offer you advice on ABE Endorsed, our fees and assess whether it is right for your programme. Read more about the type of courses we typically endorse and those which are out of scope here.
Step 2
You will be sent the ABE Endorsed Policy and Guidance documents and an application form to complete and return to [email protected]
Step 3
You will receive a visit from an ABE Quality Advisor who will review your QMS (Quality Management System).
Step 4
Once all quality measures are successfully met, your programme is approved as ABE Endorsed and you will receive guidance on marketing and using the ABE Endorsed logo and branding.
Step 5
You can then begin delivering your ABE Endorsed programme and your learners will be issued with an internationally recognised ABE Endorsed certificate.
Find out if a training provider has been ABE Endorsed
Being ABE Endorsed confirms that a course is delivered to the highest quality standards, leads to valuable outcomes and uses reliable assessment methods. See our list of ABE Endorsed clients.
More about the type of courses that are ABE Endorsed
On this page you will find more information about the type of courses that we typically Endorse and also those which are usually out of scope for the ABE Endorsed service