The ABE Mauritius graduation ceremony held on 22 October was a spectacular event filled to capacity. The Minister of Arts and Cultural Heritage, the Honorable Avinash Teeluck was the guest of honour and speaker at the ceremony during which he was made an honorary Member of ABE (MABE).
The day opened with the national anthem and a message from ABE's Chief Executive, Rob May.  There followed an inspirational speech from ABE alumnus Mrs Audit, who told the graduates of her journey and the role ABE has played in her successful career.
Speeches were also given by a representative from the MQA, Mr Ramchurrun, who talked of the different pathways that ABE graduates can choose from and where ABE Diplomas fit within the Mauritius Qualifications Framework, plus Dr Agathee of the Open University of Mauritius also gave a speech highlighting the ABE Level 6 to MBA progression agreement.
It was a wonderful celebration organised and supported by ABE centres in Mauritius.  What a superb job they did!
Setting the scene
Image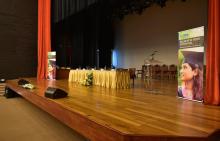 The ceremony speakers (left to right): Jai Lallbeharry MC and Manager Sagittarius Centre for IT and Business Studies, Mrs Audit ABE Alumni, Honorable Avinash Teeluck  Minister of Arts and Cultural Heritage, Mr Ramchurun – Accreditation Officer (MQA), Dr Agathee  Open University of Mauritius.
Image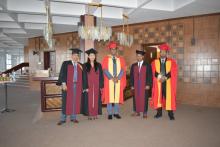 Getting ready
Image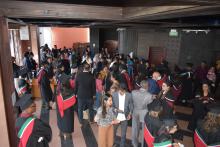 Leena Pem Sewpaul, Director of Elite Business School opens with a message from Rob May.
Image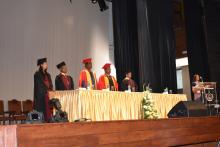 Graduates ready to be seated
Image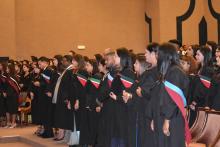 Minister's speech 
Image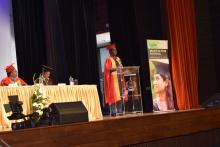 Awarding the Graduation Certificate
Image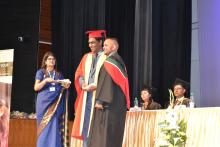 Capped after graduation by ABE ambassador Selveena Parmanum
Image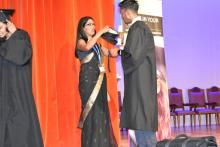 The ceremony closes with Minister receiving honorary ABE Membership
Image