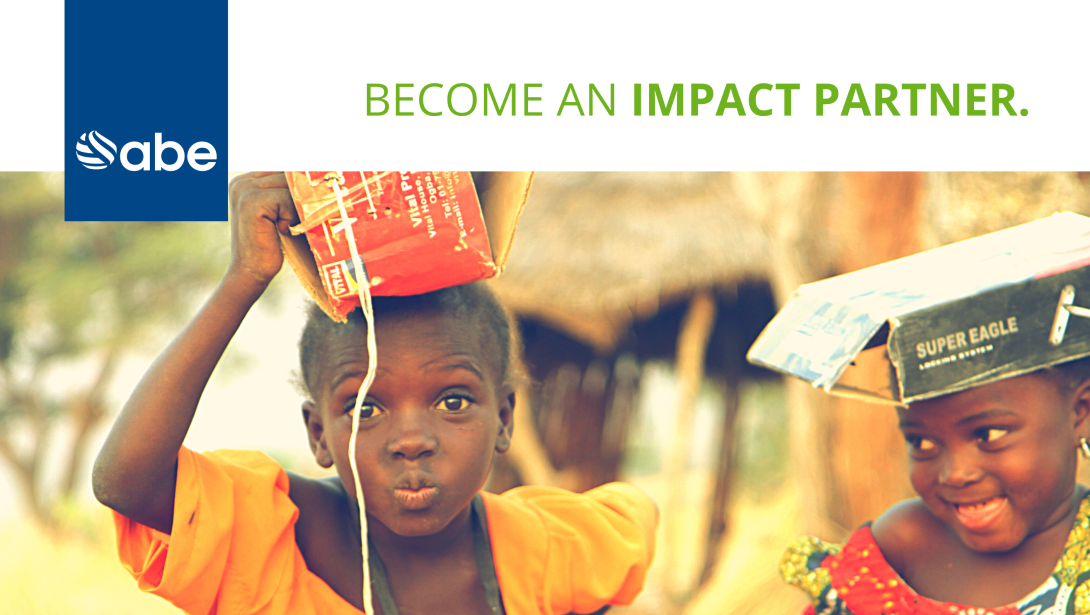 Our Environmental and Social Impact Pledge builds on our mission to promote business as a force for good where everyone benefits from responsible globalisation and trade.  It also underpins our commitment to support the United Nations Sustainable Development Goals (SDGs) so that beyond the products we offer, we embrace best-practice in all our policies and operations.   That's the ABE way #ABEway.
It is in support of this that we make our Environmental and Social Impact Pledge. It underpins our strategic ambitions and focuses on three impact pathways - our People, our Planet, and our Partners. It is our commitment to:
Have a positive social impact
Support sustainable business practices
Ensure responsible production and consumption
Use our influence to promote social well-being and sustainability.
Working in partnership to deliver global goals
Image

We are also leveraging the power and commitment of our global delivery partners by inviting them to join forces with us.  As Social and Environmental Impact Partners we can work together and make a greater difference to deliver real social change.  Look out for the green logo or type 'ES Partner' in the search bar to see a full list of all the centres which have confirmed their commitment to working with us make a positive social impact and support sustainable business practices.
ABE accredited centres which have not yet signed to be our ES partner up can do so here.
Read our Pledge to make a difference: