Image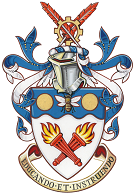 Five decades of social impact
ABE is a not-for-profit skills development specialist and Ofqual-regulated awarding organisation.  We provide internationally recognised qualifications, learning, credentials and quality assurance in the fields of business, entrepreneurship and employability.
How we started
ABE was founded by Dr Lyndon Jones in 1973, originally with the name The Association of Business Executives.  Lyndon was passionate about making education accessible to all and was ABE's driving force until his retirement in 2013.
The organisation was built with a clear social purpose: to improve business education for aspiring entrepreneurs in developing countries. This mission required courage, resilience, and the determination to make a difference - all of which have become defining features of the ABE way.
Read more about Our Journey: Five Decades of Social Impact here
What we do today
Over the last five decades, we have built a network of international partners across four continents.  Together we develop skills that support businesses, empower individuals, reduce gender inequality and tackle extreme poverty. 
Our work with schools develops business and entrepreneurial know-how in children whilst through our network of high-quality accredited TVET centres, we enable adults to become professionally qualified business practitioners at any age or stage in their career, frequently providing a pathway to higher education for people to whom it would not otherwise have been accessible.  Since we started around 1.5-million people globally have gained an ABE professional business qualification
We innovate and update
We are constantly updating our business education products and services to help organisations and individuals develop the skills needed to adapt to a rapidly changing environment in both established and emerging economies and, in this way, we are contributing to the development of a more skilled global workforce.
As a not-for-profit organisation dedicated to helping improve economic opportunity, we care deeply about having a positive impact on the environments in which we operate.  As a result, we fund and make freely available world-class research around issues such as sustainable entrepreneurship.  See our latest research here.
Our Mission
We exist to empower people to transform their lives and communities through gaining high-quality business, management and entrepreneurial skills.
Our Vision
To be the pioneering provider of curriculum solutions which help bridge the global skills gap.

To lead the market in customer experience and value-for-money, and to have that commitment at the heart of everything we do.

To be passionate about making our educational programmes accessible, by working with strategic partners all over the world.

To deliver the highest quality experience in all that we do.

To ensure that ABE credentials are innovative and recognised by universities and employers.

To be focused on responding to the evolving needs of our learners, clients and centres.

To be the international first-choice awarding organisation in the arena of business and entrepreneurship.

To always act with integrity, openness and respect for others.
2023: A new era of opportunity for ABE
In April 2023, ABE became an independent subsidiary of The Institute of Leadership a charity founded in 1947 (originally known as The Institute of Leadership and Management).  Read more here.
Image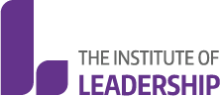 Read more about the ABE journey and our history