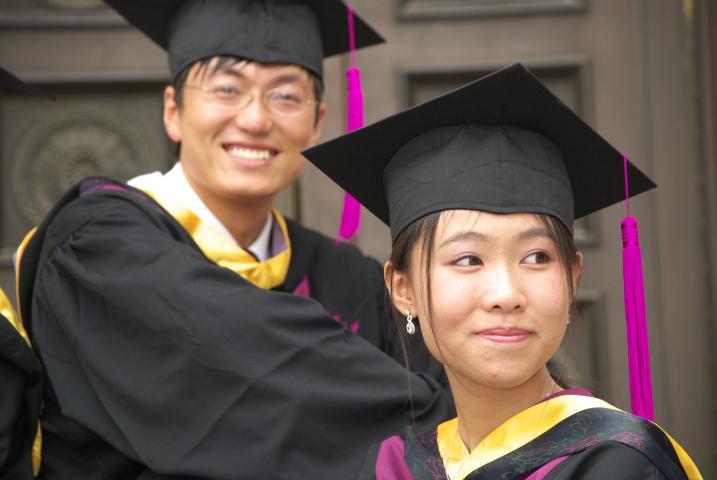 ABE qualification holders at Levels 4, 5 and 6 in Myanmar are invited to attend a graduation ceremony.  This prestigious event is to publicly honour the achievements of our qualification holders and a special day of celebration is planned.
The event will take place as follows:
Date: Saturday 26th November 2022
Time: 1pm to 5pm
Venue: Wyndham Grand Yangon Hotel
Cost: $14 USD (gown not included)
Please contact your ABE centre to register your place by 28th October at the latest.  If you have any questions call the ABE Myanmar office on 09899878005.
This graduation is a fitting start to celebrations as we approach the Silver Jubilee year of ABE Myanmar.  On 22 November 1998, MHR (Myanmar Human Resources Institute) became the first-ever ABE Myanmar accredited centre.  Now, we are proud to work with dozens of superb education providers (find them here) who have been instrumental in helping tens of thousands of Myanmar learners to graduate from ABE. Many are now leading businesses across the country and overseas. 
VIP guests this November will include senior management from British Chamber of Commerce Myanmar (BCCM), Emeritus Professors, Management Professionals from Myanmar And Britain Association (MABA),  Principals & Founders of ABE centers, plus Myanmar business leaders, employers and other major stakeholders. 
There will be an employers' booth where representatives of some leading BCCM corporate members will be available to hire ABE graduates and express their interest.
This will be a special graduation event supported by the British Chamber of Commerce Myanmar (BCCM). Please join us if you can.