We are delighted to announce that the Board of ABE Global and the Trustees of The Institute of Leadership and Management have agreed an acquisition.  As a result, ABE will become an independent subsidiary of The Institute of Leadership and Management, a registered charity founded in 1947.
The agreement is described by ABE's Chief Executive, Rob May, as "An exciting match of two successful companies with a great heritage, a shared vision, and complementary strengths."
The Institute of Leadership and Management
Image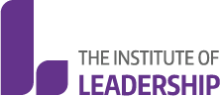 The Institute is a professional membership body representing an international community of leaders, managers, coaches and mentors.  It also creates world-class tools, develops award–winning e-learning and undertakes practical research to help unlock individual leadership potential.
A shared vision
As a registered charity, The Institute shares ABE's commitment to promoting and expanding economic opportunity through the provision of relevant, accessible and affordable business education.  
Rob May explains, "Combining The Institute's expertise in professional membership services with ABE's international business education offer will create an exceptional and truly differentiated experience for ABE students, as we look to shape the business skills landscape from the school room to the boardroom.
ABE was founded in 1973 to promote a community of practice and lifelong learning in the fields of business and management, and to make these skills and qualifications inclusive and accessible to all. As we enter our 50th year, I am delighted to usher in a new era for ABE, where we can dramatically accelerate our growth and strategic plan, expand our offering, and reach and impact more people than ever before."
What this means for ABE?
There will be no change to our awarding body status, qualifications, or brand.  However, you will start to see an increase in the products and services we offer.
The Institute approached ABE for acquisition because we are a successful not-for-profit, working effectively in interesting and growing markets. For ABE, the acquisition will enable us to grow and innovate faster. We are not changing our strategic ambitions, but we are now planning to deliver them much sooner.
As we celebrate our 50th year, we are excited by this development which will facilitate greater opportunities for all ABE stakeholders.
Press release from ABE below:
Press release from The Institute below: