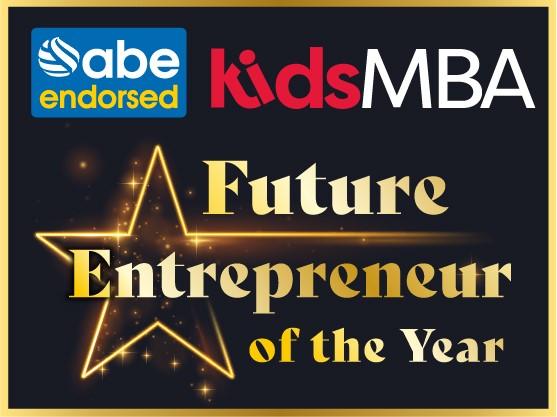 The time for choosing the winner of the 2022 Future Entrepreneur of the Year title is drawing near.  This is an international competition to find the young person or team which demonstrates the highest level of entrepreneurial acumen.  The competition is open to 'shark tank' winners at schools running the KidsMBA programme.  Some schools have already sent in their entrants and it's looking set to be a great competition.  
We are delighted to introduce our independent judging panel.  They have been chosen for their expertise in entrepreneurship and business and are independent of ABE, KidsMBA or any of the schools involved in the competition.
The judges are:
Lesley Li, Founder & CEO @u impact
U impact is a FinTech start-up with the mission to make impact investing the new normal. U impact aims to guide young people to invest consciously and for the causes that matter the most to them. Intending to generate wealth and create positive impacts for society, u impact focuses on themes targeted on sustainable investing to allow investments based on personal values and beliefs.  Lesley is also a TEDx speaker and is on the Women in FinTech Powerlist ESG.
Marc Ortmans, Chair & Executive Director of the Global Entrepreneurs Network (GEN) UK Hub and brand strategist
The Global Entrepreneurs Network operates a platform of projects and programmes in 200 countries aimed at making it easier for anyone, anywhere to start and scale a business.
Marc has worked across the media industries as a founder, CEO, director, strategist and creative director. As an entrepreneur, he has founded several ventures including three creative agencies and two digital businesses. Marc has managed projects for global brands, teams of 50 people, and annual turnovers of £8m. In addition to his role as Chair of GEN UK, he consults on brand communications.
Emrys Green, Chair of the Institute of Leadership and Management (TILM)
The Institute of Leadership and Management are a professional body that helps people and businesses who are truly engaged in the learning and practice of leadership, Inspiring great leadership. Everywhere.
Emrys' expertise is leading on digital, events and arts project management.  In addition to his role at TILM, he is Director of Cloud Artisans – a consultancy led digital & engagement agency and is the Head of Business & Projects at Upstart Projects – a national charity which champions youth voice and leadership.
Philip Salter, Founder of The Entrepreneurs Network
The Entrepreneurs Network is a UK government think tank which aims to provide a voice for entrepreneurs and make Britain a great place to start and grow a business.  
Philip was previously Business Features Editor of City A.M. where he wrote a weekly column on entrepreneurship and interviewed many of Britain's leading entrepreneurs. He also writes a column for Forbes on entrepreneurship and appears regularly elsewhere in the media.