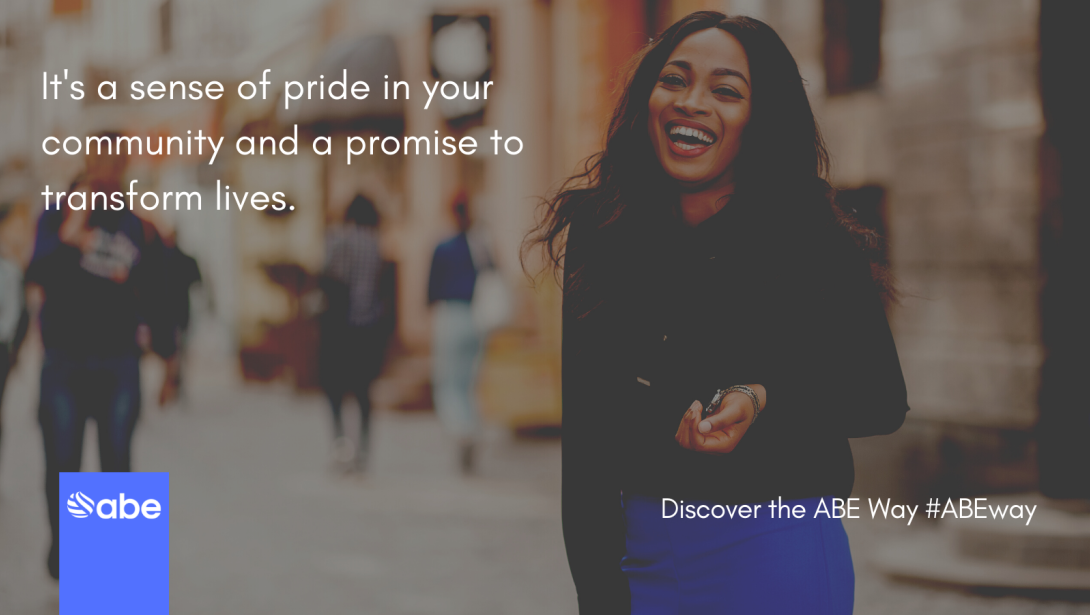 'The ABE Way' is our commitment to support our learners and partners to help them embrace uncertainty and to turn risk into opportunity.  It's also a collection of beliefs, aspirations and behaviours.  The ABE Way is about giving back, making a difference and using business to build a better future for us all. 
Underpinning the ABE Way is a collection of beliefs.
The first is recognising that it's important to be resilient – but it's also not enough. To thrive in the post-pandemic world requires being 'anti-fragile' – which means embracing uncertainty, boldly running towards problems, and turning risk into opportunity. It's the idea that the more problems you face effectively, the stronger you can become.
Secondly, it's about having pride in your community, being kind, creating a safer and more prosperous world for everyone. Paying it forward and paying it back, being a better version of yourself by helping those around you … to be a better version of themselves. It's about acting with integrity and respect – and playing a part in creating a more open, more inclusive global economy, where everyone benefits from globalisation, trade and entrepreneurship.
Finally, it's about working hard and working smart – always pursuing innovation, thinking ahead, using evidence, soaking up pressure, not making excuses, not compromising on your goals or the quality of your work, and not backing down.
All of these characteristics are contained in the 'ABE Way' manifesto below, and these aspirations and behaviours define the ABE Way. 
Because we believe that ABE students should refuse to change their plans… And they should have a plan to change our world.
But of course, we need to practice what we preach. All of those attributes above are already embedded in the way we work and the way we think, here at ABE. That's why the ABE Way is not just empty talk, it's not just a marketing gimmick… it's a real shared experience. 
Follow #ABEWay and share your #ABEWay story