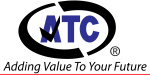 Centre details
267 New Market Street North Cummingsburg Georgetown Guyana
Study areas
Business Management
Business Management & Human Resources
Business Management & Marketing
Business Start-up & Entrepreneurship
The best thing about studying with ABE is that it is affordable, flexible, and highly accredited.  The modules are tailored in a way that is easy to understand by its students and prepares them for their assignments and examination.
Monica Ramdharie
Top Paper Award in Introduction to Quantitative Methods, studied at ATC Accountancy Training Centre
Read the full story
I chose ABE because it is recognised worldwide and growing in recognition in Guyana. It was affordable for me while I was unemployed, and has continued to allow me flexibility so I can take units while I'm working. Should I decide to pursue a degree programme in the future, ABE also has a top-up programme that allows for an easier transition to a leading UK university or a local one.
Geetanjali Ramnarace
Top Paper Award in Project Management, studied at ATC - Accountancy Training Centre
Read the full story
ABE is widely accepted by employers because the courses are very much related to any business working environment... More people are applying to do ABE courses because of the reviews and recommendations of previous students.

Neran Singh
Top Paper Award in Introduction to Entrepreneurship, studied at ATC - Accountancy Training Centre
Read the full story